KidsSing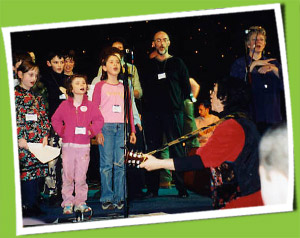 Fran is available to work with groups of children from age 5 – up, to create an 'instant chorus'. Over a period of several days, she is able to form a cohesive performing group which then becomes part of a concert presentation.
Just For Kids
"In all my 22 years of working with the Contra Costa Children's Chorus, I have never seen anyone weave her musical magic as well as our guest 'conductor' Fran Avni. In just a few short hours, she taught and inspired the 200 choir members ranging in age from 6 to 16. With counterpoint and rhythm, she encouraged spontaneous improvisation, added movement and set up a rhythm band accompaniment."
Iris Lamanna, Artistic Director, Contra Costa Children's Chorus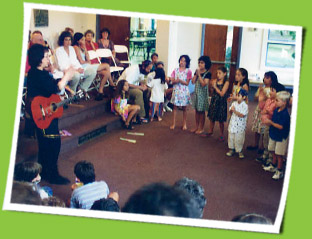 Fran has successfully led childrens' choruses in schools and community centers in Chicago, New Jersey, Iowa City, San Francisco, Oakland, Walnut Creek, Berkeley,  Montreal, and at numerous conferences.